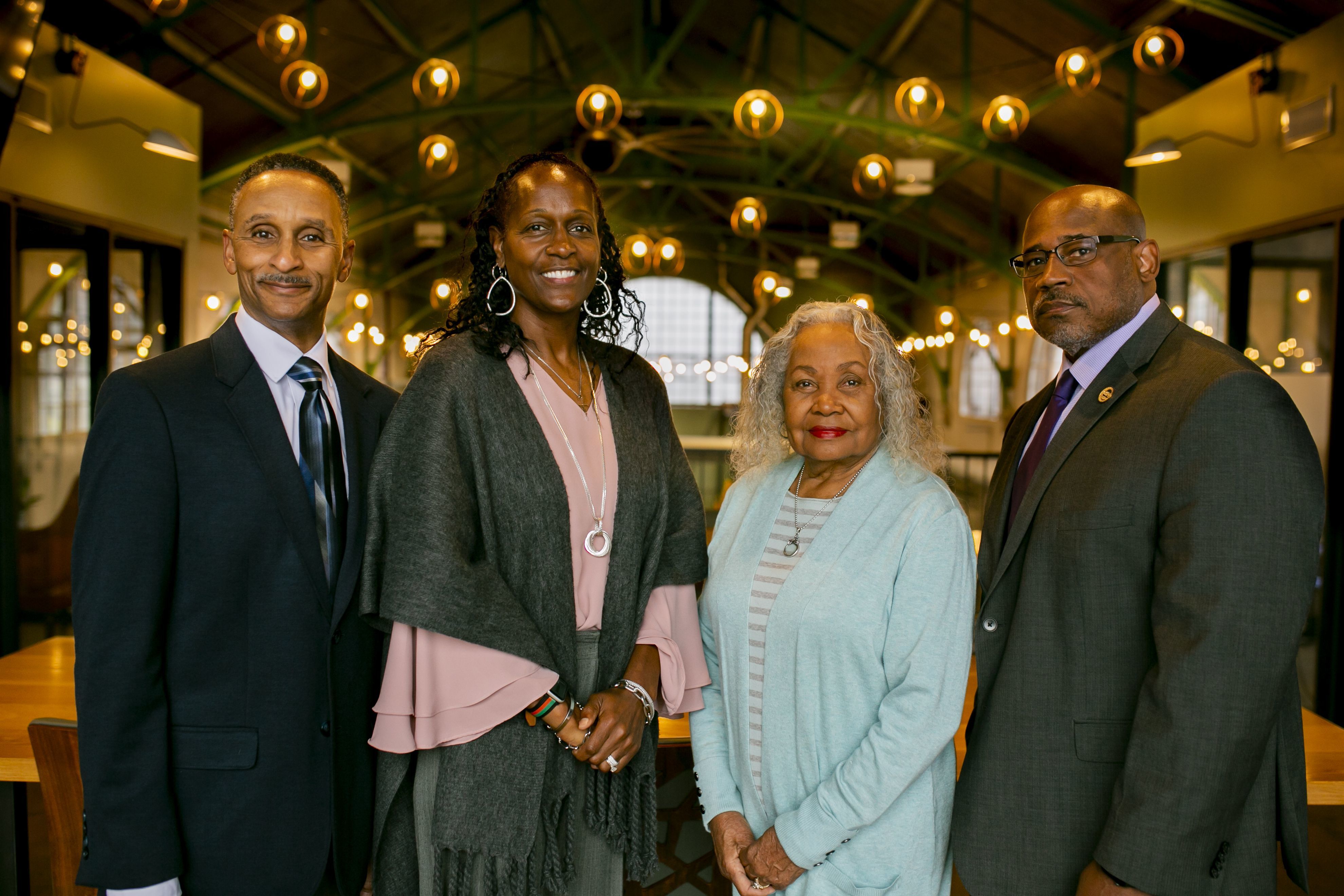 The African-American Community Fund (AACF) was created in 2004 and is the Springfield Foundation's first Affiliate, or family of funds. It all started with founders Robert Burton, Waverly Glover, Lester Smithers, and a $25,000 gift, which has now grown to over $600,000! These funds are created by individuals, families and organizations to provide grants to local non-profit organizations and scholarships to further the education of local students.
The African-American Community Fund:
Inspires philanthropy among African-American donors in Clark County, by connecting donors to their charitable interests
Provides resources for a broad range of existing and future charitable needs throughout Clark County.
Awards grants and scholarships from endowment funds to benefit our community
Through its history, AACF has awarded over $189,000 to local causes and students.
Rogers Evans was on the Springfield Foundation Board of Trustees when AACF was created. He stated, "[AACF] helps those who are disadvantaged, highlighting them and uplifting them." Mr. Evans is most proud of the scholarships AACF has awarded to local students. He said, "We need to prepare our youth for tomorrow or we won't have a tomorrow!"
AACF holds an Annual Gala to honor a local, African American who is leading, serving and doing good work in our community, to raise funds and to raise awareness. AACF also sends an Annual Appeal to increase the endowment funds to support nonprofits working on the challenges facing our community. Ruth Lawson, a current AACF Board member, highlights the AACF Annual Gala. She said, "We look at the unsung heroes, to appreciate them and to make sure they are noticed…We recognize someone who accomplished something special, giving them a platform. There is not a lot of historical reference of the accomplishments of black people in our community. AACF lifts them up…and creates more pride in our community."
Another AACF Board member, Raphael Allen, wants the community to know, "We are here for you!"
The African-American Community Fund is a valuable part of our community. It offers a unique opportunity to create a permanent charitable resource that will positively impact future generations for years to come! Anyone can make a gift, of any size, to any fund.
To learn more about the African-American Community Fund, for information on how to make a donation or to get involved, visit their website at www.springfieldfoundation.org/partnerships/.