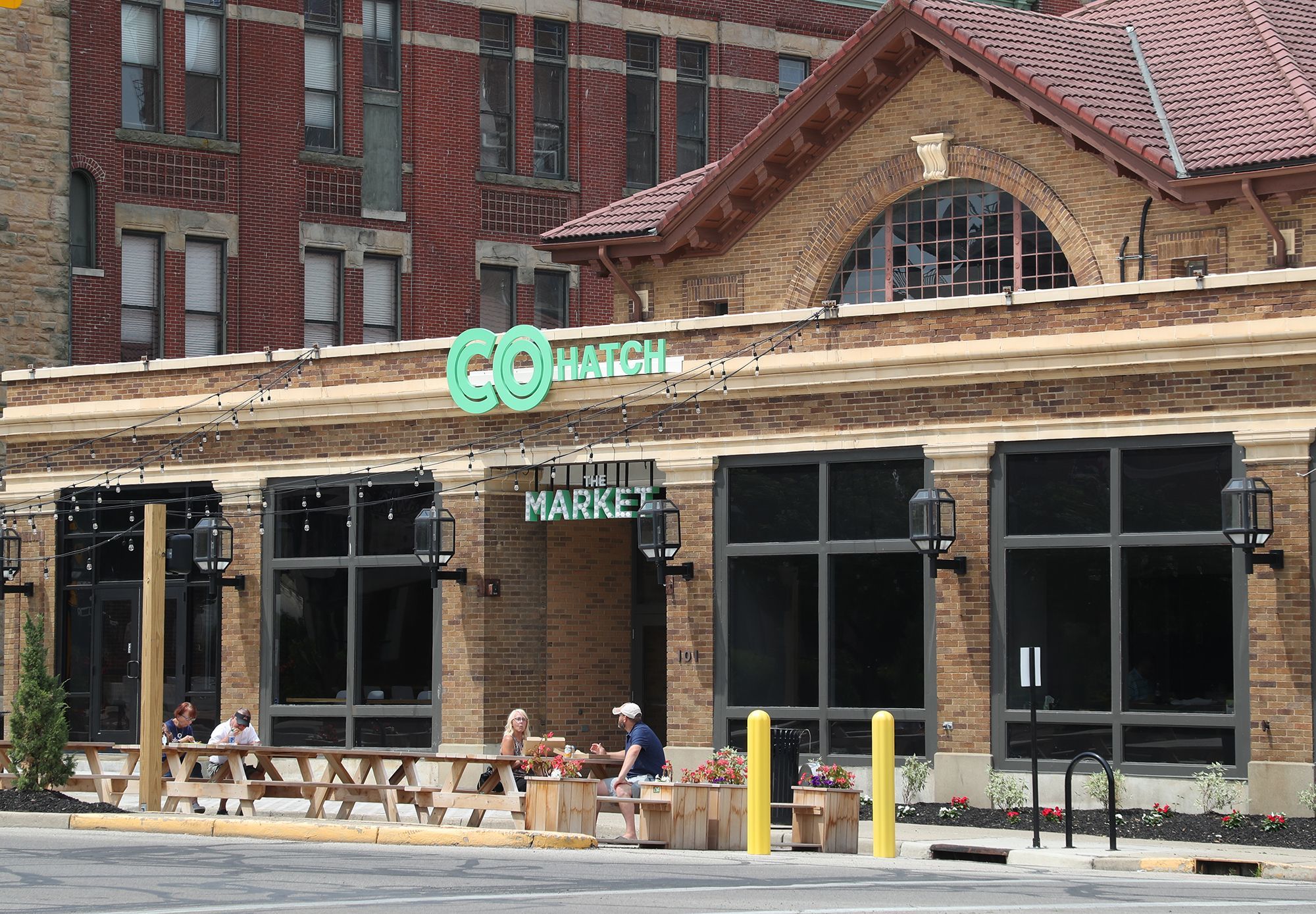 SpringForward, which formed in 2015, is a non-profit organization revitalizing Springfield's urban downtown core through real estate developments. SpringForward was formed by Mercy Health Springfield, the Springfield Foundation, Speedway, the Turner Foundation and the Walter S. Quinlan Foundation, along with assistance from the City, County and the Greater Springfield Partnership.
Here is what SpringForward has accomplished in six years:
Center Street Townes: Close to Mother Stewart's Brewery, these units were built by a Dayton Developer. The development includes five buildings, with a sixth one planned. SpringForward donated land for the project.
Myers Market/CoHatch – the Market: This 12,200 square feet marketplace now houses a CoHatch location, with 18 private offices and a shared communal area with several local and regional restaurants. There is also a commercial kitchen area, event spaces, a classic bar and a brewery location. SpringForward created an LLC with CoHatch for this space.  
Wren Building: On the corner of High Street and South Limestone Street, the Dillin Corporation is doing the development of 89 one and two bedroom apartments with retail on the first floor. This is a National Historic Tax Credit Project.
Stella Bleu: This fine dining restaurant has an eclectic menu and outdoor dining in downtown Springfield. SpringForward provided the startup capital for it.
Le Torte Dolci & Salato Deli: A European style bakery and an Italian style deli both offer a wide variety of menu items on the core street of Fountain Boulevard downtown. SpringForward provided funds to both these eateries to purchase equipment.
State Theater: This historical downtown theater is being renovated for films and music events. SpringForward acquired and sold it to a local group that are doing the renovations.