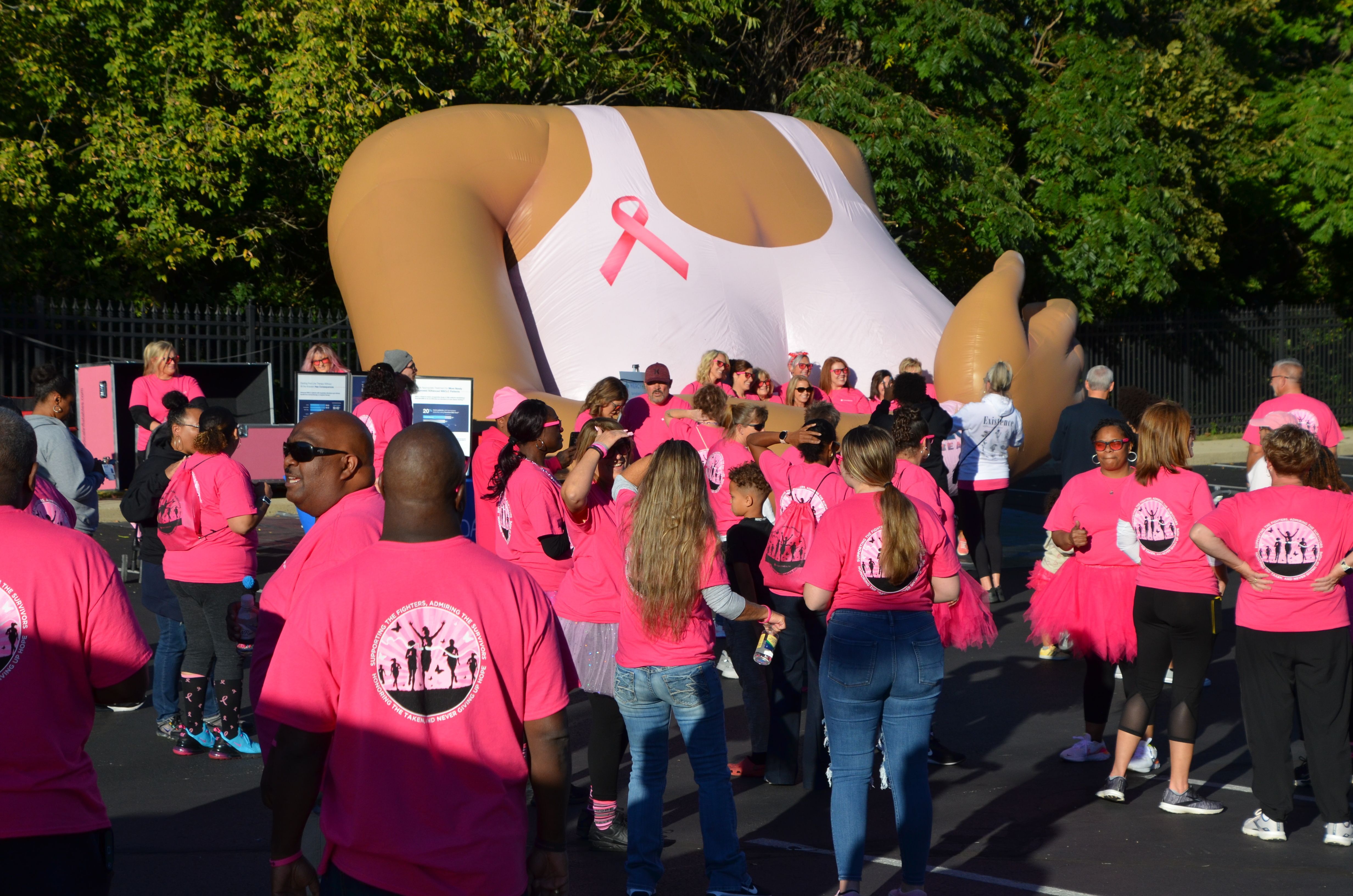 Our first annual Pink Honor Walk had a better turnout than what we expected and hoped for!  We had 347 registered walkers! Many of them also went across the street to Mother Stewart's Brewery for the after-party celebration. 
Teresa Brumfield, Scholarship Manager at the Springfield Foundation, says, "My husband and I participated in the Pink Honor Walk in honor of my mom, a breast cancer survivor.  I was overwhelmed by the love and support our community showed for those affected by breast cancer.  It's encouraging to live in a community that provides resources and assistance to patients."  
We could not be more thrilled with the support we had!  All our local sponsors and donors (along with the registrations, extra donations from registrants, raffle, 50/50 drawing) are going to help our local organizations.  
The Breast Cancer Endowment Fund, Sisters United for Prevention and Mercy Health Breast Patient Assistance Fund will continue to offer our breast cancer patients of Clark and Champaign counties any support they may need.  We have a fantastic community with so many people who just want to help!  I have always volunteered for various other functions but never been part of the planning process.  I am completely humbled and so grateful by all the support we received.  
We really appreciate the support of Springfield Foundation and look forward to many years of Pink Honor Walks!