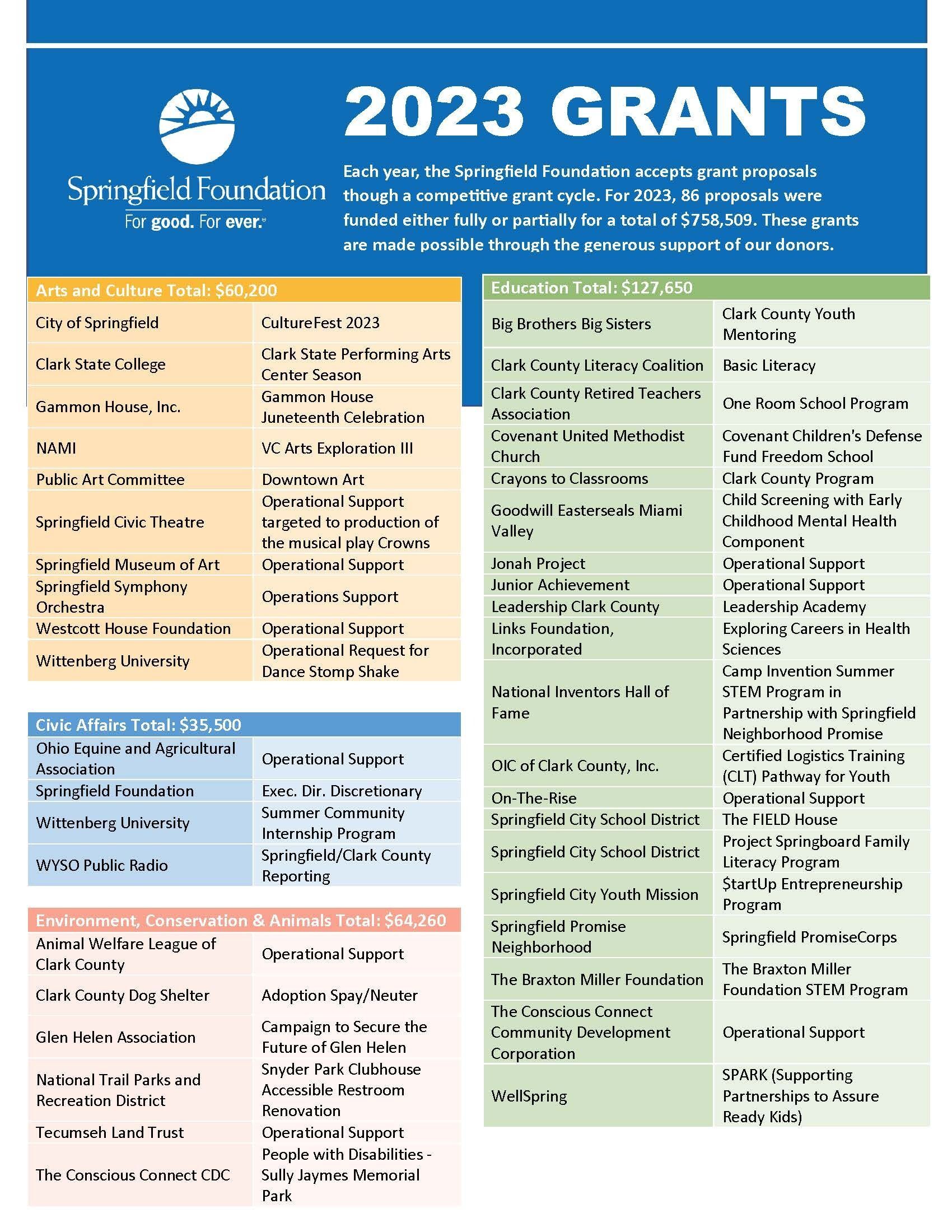 Each year, the Springfield Foundation accepts applications for a highly competitive discretionary grant cycle. Funding is provided to initiatives and projects in arts and culture, civic affairs, education, environment and conservation, animals, health, and human services.
Applications that are in line with the Foundation's grantmaking objectives, derived from a community needs assessment undertaken by the Foundation, are prioritized for consideration. Through this process, the Foundation ensures that only projects with the potential to make a significant impact in Clark County receive funding.
To ensure a fair and impartial evaluation process, a distribution committee comprised of community leaders with diverse backgrounds and skill sets performs a rigorous evaluation of applications. Each application is evaluated based on its quality, feasibility, impact, qualifications, and budget before being selected to receive funding. Through this process, the Foundation maintains its commitment to supporting initiatives that have the potential to create positive change in the community. Projects support all parts of our community and span across a diversity of topics. See our full award list here!