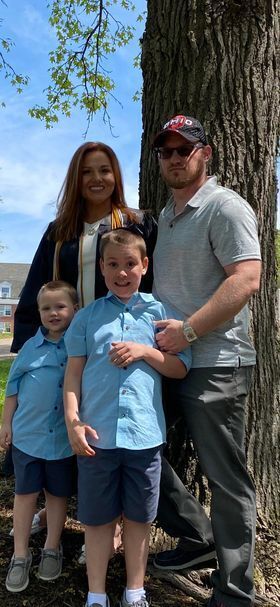 An inspiring story from scholarship recipient, Morgan Bowman:
Thank you so very much for investing in me, my education, and my family. Last Saturday I graduated summa cum laude from Ohio University with my bachelor's of nursing degree. I am currently practicing within the community at Kettering Springfield doing all I can to pour back into the community that so generously poured into me. Thank you will never be enough as you made my dreams my reality.
I earned three degrees in four and a half years, associates of science and associates of nursing from Clark State and now my BSN from OU. All while my son underwent 16 surgeries, multiple hospitalizations, and thousands of appointments. Between him and school, I had nothing else to give and could have never been able to work and continue my education. The Foundation allowed me to stay at home where he needed me most and use that time wisely to invest in our future! I am eternally grateful for the Foundation and all you did for me and my family.