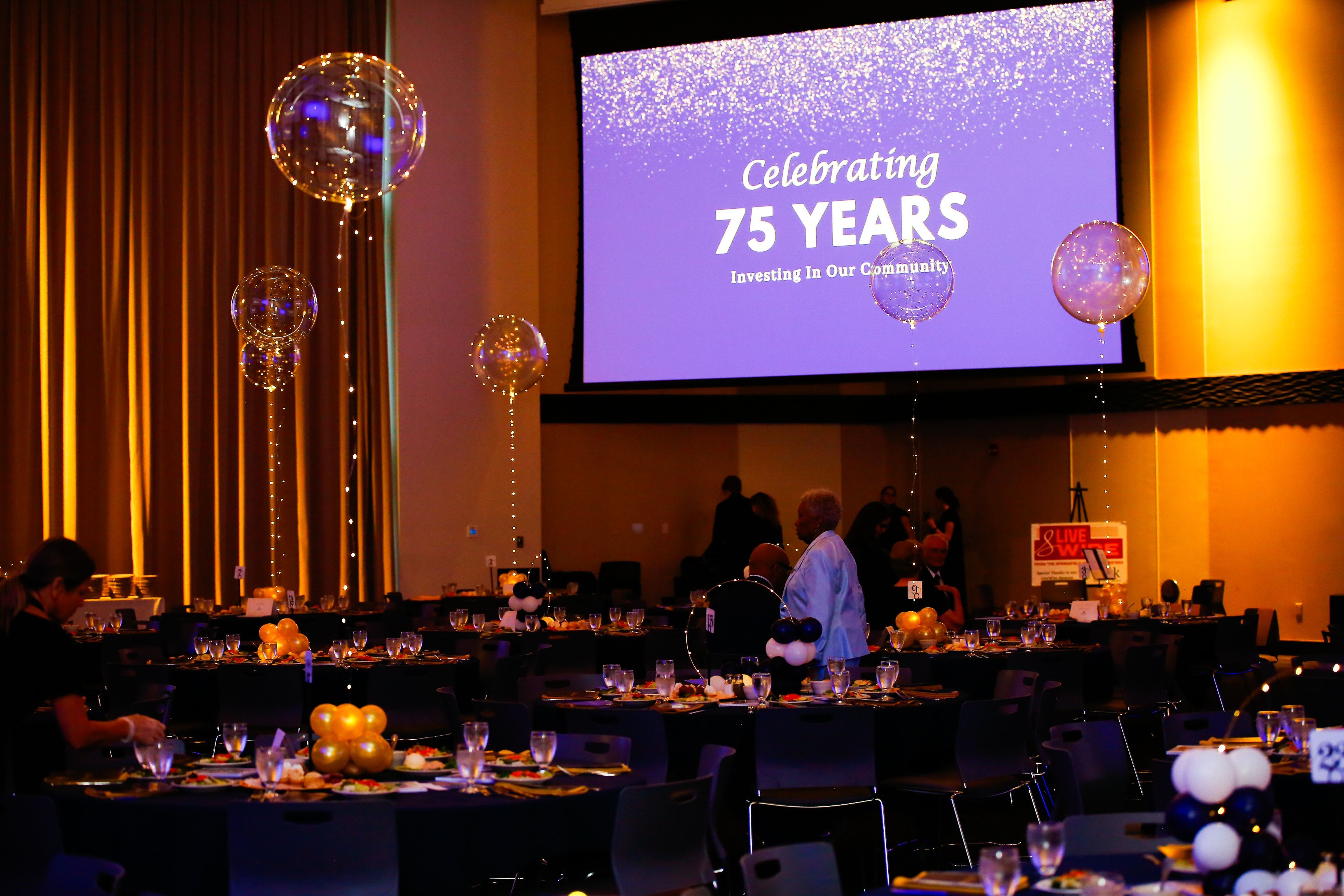 For 75 years, the Springfield Foundation has stood as a beacon of dedication to our community. As the organization marked our anniversary on October 5th, it not only commemorated a rich history of giving but also paved the way for a brighter future. The Springfield Foundation's 75th Anniversary Celebration was an event of significance, brimming with moments of recognition, gratitude, and hope.
Honoring our Newest Legacy Society Members
At the heart of this milestone celebration was the appreciation for the newest Legacy Society members, Anthony G. Scruse & Victoria L. Dawson-Scruse, Dr. Mujeeb A. & Aliya F. Ranginwala, and Byron & Janet Weller. These remarkable individuals have left planned gifts that reflect an enduring commitment to the Springfield Foundation's mission and, by extension, the community's ongoing prosperity. They stand as a testament to the power of philanthropy, reminding us that the act of giving can transcend generations.
The Inaugural Catalyst of Change Award
The Springfield Foundation took the opportunity of its 75th anniversary to not only reflect on its own accomplishments but also to acknowledge those in the community who have been catalysts for positive change. In this spirit, the Foundation presented the inaugural Catalyst of Change Award, recognizing a non-profit organization that has demonstrated exceptional commitment to diversity, equity, and inclusion, to the Springfield Museum of Art.
The Homer C. Corry Award
Another highlight of the Springfield Foundation's 75th Anniversary Celebration was the presentation of the Homer C. Corry Award. This award is named in honor of a community leader who has shown dedication and commitment to the power of philanthropy through their work on the Foundation's Board of Directors. The recipient of this award was Tom Loftis, who was celebrated for his personal and professional commitment to philanthropy through his work with the Springfield Foundation. This award serves as a reminder that philanthropy is not just the act of giving but also a dynamic and active partnership that can drive meaningful change.
Announcing a Powerful Initiative
The Springfield Foundation's 75th Anniversary Celebration was a platform to unveil its next major initiative, promising a powerful, positive impact on the community. The Foundation was proud to announce that it is committed to combatting mental health issues within our community's youth. We will grant $75,000 each year for 5 years to support behavioral health services at Rocking Horse Community Health Center's new health clinic at Springfield High School. Together, we are taking a significant step toward fostering the well-being of our younger generation.
As we celebrated the Springfield Foundation's 75 years of service, we recognize that this organization has not just been a pillar of philanthropy but a catalyst for hope and change. It is a reminder that when a community comes together, extraordinary things are possible. Thank you to all who attended, supported, and partnered with us over our long and rich history!