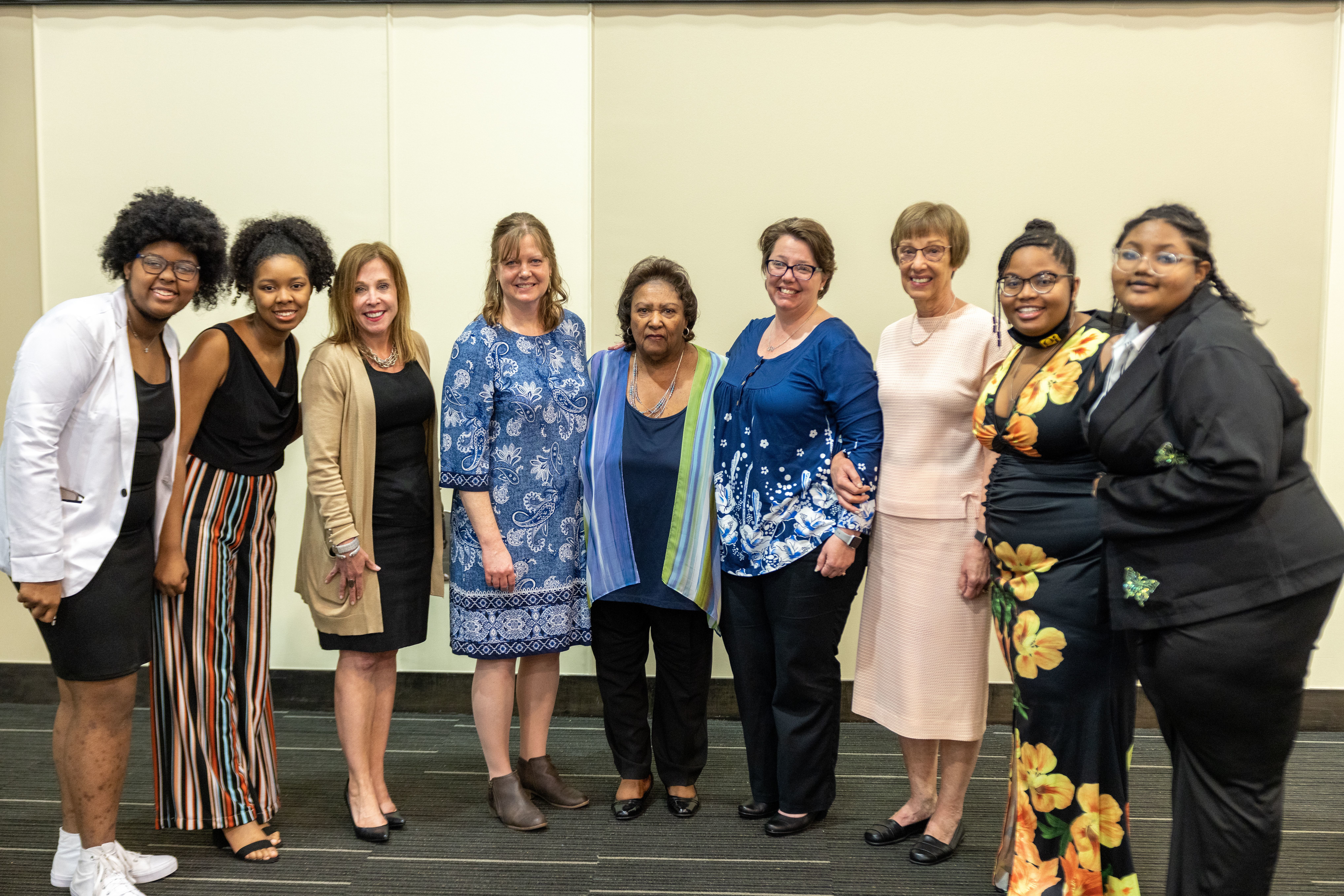 After a two year hiatus, the Extraordinary Women of Clark County Luncheon, presented by the Women's Partnership Funds, returned on May 3, 2022 to recognize the honorees from 2020 and 2022. Krissy Brown, Arts Education Director at the Springfield Arts Council, was the Mistress of Ceremonies. Keynote speakers were CitiLookout team, Stephen Massey (MS, RA, Chief Operations Officer, TRC Advocacy Director, Journey to Freedom Program Director) and Melissa Massey (RA, Crime Victim Advocate of CitiLookout Counseling Center). CitiLookout was the Women's Partnership Funds grant award recipient in 2021.
Honorees included:
2020
Marilyn Demma (post-humous)
Rita Lane
Shannon Kroeger Meadows
Dr. Shirley K. Schneider (post-humous)
2022
JoAlice Blondin, Ph.D.
Christina Conover
Mary Moore
An affiliate of the Springfield Foundation, the Women's Partnership Funds recognizes ongoing barriers that women face, as they try to achieve their full potential in the Springfield and Clark County community. It is our desire to build a permanent source of funds and support for Clark County programs that focus on the challenges women face today, as identified by the "Issues Impacting Self-Sufficiency of Women in Clark County" report, prepared by Mary Jo Zembar, Ph.D., in 2020, including:
Mental, Physical, Reproductive, and Maternal Health

Training and Education

Financial Stability

Safety

Childcare and Parenting Support
The Women's Partnership Funds advocates for inclusivity, denounces discrimination and values equity. We want all those who identify as women to feel they belong and we support all women in reaching their full potential.
For more information about the Women's Partnership Funds, visit: www.springfieldfoundation.org