The Springfield Foundation serves the entire Clark County community through its support in six focus areas-Arts & Culture, Civic Affairs, Education, Environment, Conservation & Animal Welfare, Heath, and Human Services.  The Foundation Board has established Goals and Objectives for these six areas that address current community issues.  To drive positive community change through smart, effective grantmaking, we continue to refine our focus and set priorities for the grants we make. To learn more, read below. 

Having opportunities available for individuals to experience art and culture on a personal basis are critical to having a community with strong cultural vitality.
INCREASE THE DIVERSITY, AND ATTENDANCE LEVELS OF AUDIENCES ATTENDING ARTS AND CULTURE EVENTS.
Programs are available that allow a diverse audience opportunities for interaction with arts & culture.
Programs are available that increase audience attendance at arts and culture events.
COMMUNITY RESIDENTS OF ALL AGES ACQUIRE KNOWLEDGE OR SKILLS IN ARTS AND CULTURE.
Programs are available that allow children and adults opportunities to create art.
Individuals will have opportunities to engage with artists.
INCREASE THE NUMBER OF OPPORTUNITIES FOR ARTISTS.
Increase the number of opportunities available for artists to increase their talents.
---

Civic engagement is an essential element in democracy and key to making smart and creative decisions that allow communities to flourish today and meet the challenges of tomorrow.
EDUCATE AND ENGAGE ACTIVE CITIZENS OF ALL AGES.
Improve the civic knowledge and participation of Clark County citizens
---

By bringing conservation and environmental issues into focus and motivating the community to join in making improvements we affect positive change.
INCREASE THE NUMBER OF CITIZENS PARTICIPATING IN ACTIVITIES THAT FOSTER AN APPRECIATION OF OUR ENVIRONMENT
Increase community awareness of conservation and environmental issues in Clark County to educate our citizens and businesses and encourage their participation and appreciation of our natural environment.
DECREASE THE NUMBER OF HOMELESS AND UNWANTED PETS IN CLARK COUNTY
Provide free or discounted spay/neuter vouchers to pet owners in under served areas of Clark County.
Shelter cats and dogs will be spayed/neutered before released for adoption
---

To increase the number of people receiving a quality education that will set the basis for a successful life.
INCREASE THE NUMBER OF STUDENTS WHO ARE READY TO BEGIN KINDERGARTEN.
Increase the number of children enrolling in early childhood quality educational programs such as pre-school.
Increase parental involvement with children's education.
INCREASE THE COLLEGE AND CAREER READINESS FOR CLARK COUNTY RESIDENTS.
Increase the number of students participating in post-secondary preparation programs.
Increase the number of Clark County residents who participate in job training programs.
---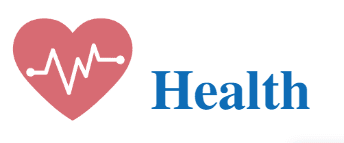 The economic impact of unintended pregnancies, sexually transmitted diseases, poor mental health and chronic diseases is an important consideration for our community, as is the long-term impact on individuals' health and wellness. Healthy individuals have a prevention-oriented mindset toward their health. 
IMPACT THE HEALTH OF THE COMMUNITY BY DECREASING THE INCIDENCE OF UNINTENDED PREGNANCIES AND INFECTION WITH SEXUALLY TRANSMITTED INFECTIONS (STIS).
Increase outreach and information, taking into consideration Clark County populations who may be at higher risk or more vulnerable to disparate health outcomes.
Increase access to and awareness of Reproductive Health Services, including use of a Reproductive Life Plan.
Decrease the state reported rate of Clark County individuals testing positive for Sexually Transmitted Infections (STIs).
IMPROVE THE MENTAL HEALTH OF THE COMMUNITY BY PROVIDING INDIVIDUALS WITH THE SKILLS AND SERVICES NECESSARY TO SUCCESSFULLY HANDLE CHALLENGING SITUATIONS AND TO UNDERSTAND AND MANAGE THEIR CONDITIONS AND BEHAVIORS.
Increase outreach and information, taking into consideration Clark County populations who may be at higher risk or more vulnerable to disparate health outcomes.
Improve the understanding and application of trauma informed practices throughout various disciplines/initiatives in Clark County.
Equip Clark County youths with self-management skills to cope with or avoid depression, suicide and drug abuse.
IMPROVE MANAGEMENT OF CHRONIC DISEASES IN CLARK COUNTY.
Increase outreach and information, taking into consideration Clark County populations who may be at higher risk or more vulnerable to disparate health outcomes.
Individuals with congestive heart failure will manage their disease and will decrease hospital re-admissions for congestive heart failure.
Patients with diabetes will manage their disease outside of taking medication alone. Decrease the number of asthma attacks that require emergency services/treatment by implementing home-based environmental assessments and interventions. 
---

Meeting human needs through an interdisciplinary knowledge base, focusing on prevention as well as remediation of problems, and maintaining a commitment to improving the overall quality of life is the focus of our human services program
TO HELP FAMILIES AND INDIVIDUALS BECOME STABLE AND FINANCIALLY INDEPENDENT
To assist families and individuals in meeting emergency needs to stabilize a crisis, and for which no other or inadequate funding sources are available. Examples: emergency assistance with food, clothing, shelter, crisis intervention or refuge in abuse cases.
To provide services that prevent or intervene in cases of family breakdown, violence or poverty. To assist families and individuals in removing barriers to obtaining and maintaining economic self-sufficiency. Examples: child care, transportation, transitional housing, and rehabilitation programs.
To assist individuals with physical or developmental disabilities in maintaining an independent or semi-independent lifestyle.
TO PROMOTE POSITIVE OUTCOMES FOR ALL PEOPLE
To foster good relationships between youth, especially minority youth, and law enforcement.
To provide youth, especially those most at risk, with the skills, knowledge and a variety of other personal and social assets to function well during adolescence and adulthood.
To provide senior citizens, especially those most at risk, with the opportunity to continue contributing to society while having the best quality of life.