What is a Community Foundation?
Ohio is the birthplace of one of today's fastest growing forms of philanthropy – the community foundation. In 1914 a Cleveland attorney, Frederick Goff, envisioned a single entity that could steward the charitable wishes of many different citizens for a community's perpetual benefit. His vision was compelling and took hold.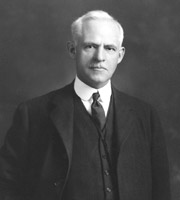 Purpose
Community foundations invest and administer a pool of funds contributed by numerous donors. Together, these donors contribute to endowments – in essence community savings accounts – designed to ensure the long-term health of the community.  Donors who give through the community foundation enjoy the satisfaction of knowing that their gifts will be safely and efficiently administered for the charitable purposes they specify, plus they receive the maximum tax deduction for their contributions.
Meeting National Standards
The Springfield Foundation meets all National Standards for U.S. Community Foundations in regard to operational quality, donor service and accountability in the community foundation sector.
The National Standards Seal by our name indicates official confirmation from the Council on Foundations that we have met the most rigorous standards in philanthropy. It affirms our commitment to financial security, transparency and accountability. It says our grantmaking includes an open, competitive process designed to address the changing needs of our community. The National Standards Seal also confirms our history of honoring donors' wishes – to support the arts, cultivate gardens, cure illness, expand literacy, feed children – and support countless other important causes.