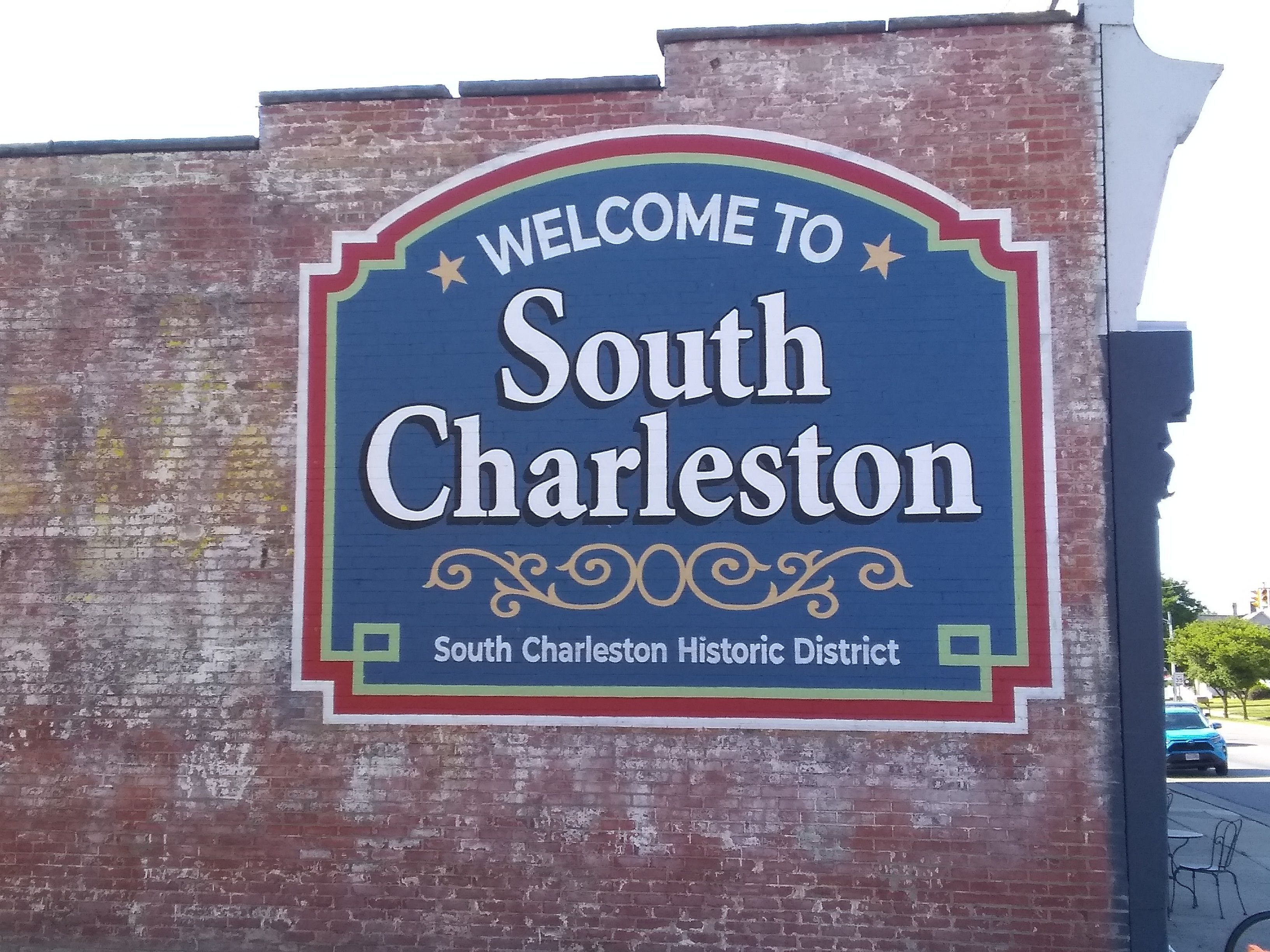 There is a small commercial district in the center of South Charleston, commonly referred to as the "Luckey Strip." An early druggist named George Luckey painted his name on the far North wall of the commercial district. The South wall was used to advertise products from the local merchants.
The current owner of the far South store, Jennifer McKee Crabbe, repaired the South wall in 2020 and offered the now blank wall to the South Charleston Heritage Commission as a site for a community mural. This site is in the center of the "South Charleston Historic District" which was added to the National Register of Historic Places in 1978 by George Berkhofer. It is steps away from South Charleston's Town Hall, site of the village municipal offices on the ground floor and the historic Opera House on the upper level. 
The Springfield Foundation awarded a $5,000 grant for the mural in 2021, but the pandemic delayed the project on several fronts (inability to get the wall tuckpointed in a timely basis, lack of person-to-person contact with a recommended muralist, etc.). The Springfield Foundation then extended the deadline for the project to June of 2022.
In early 2022, Massie Signs & Art in Springfield was contacted with the idea for the mural. Mark Massie, the owner, is a graduate of Southeastern High School and knows South Charleston well. He shared the vision for a historical mural, welcoming visitors and residents to the "South Charleston Historic District." The wall was readied for the mural and the design was placed on the wall last week. A white base coat was added and Mark Massie painted the blue background last Friday. He completed the mural on June 29th.  
Creating this community mural highlights the growing activities in the "South Charleston Historic District." It shows the public what is required in creating a mural, provides a local creative experience for budding artists, increases interaction among community members, and reinforces a sense of identity and pride in the "South Charleston Historic District." This mural provides a central meeting place and a wonderful backdrop for photos by residents and visitors. Residents and visitors are encouraged to take selfies by the mural and tag local businesses or where they are visiting from. Be sure to check it out!