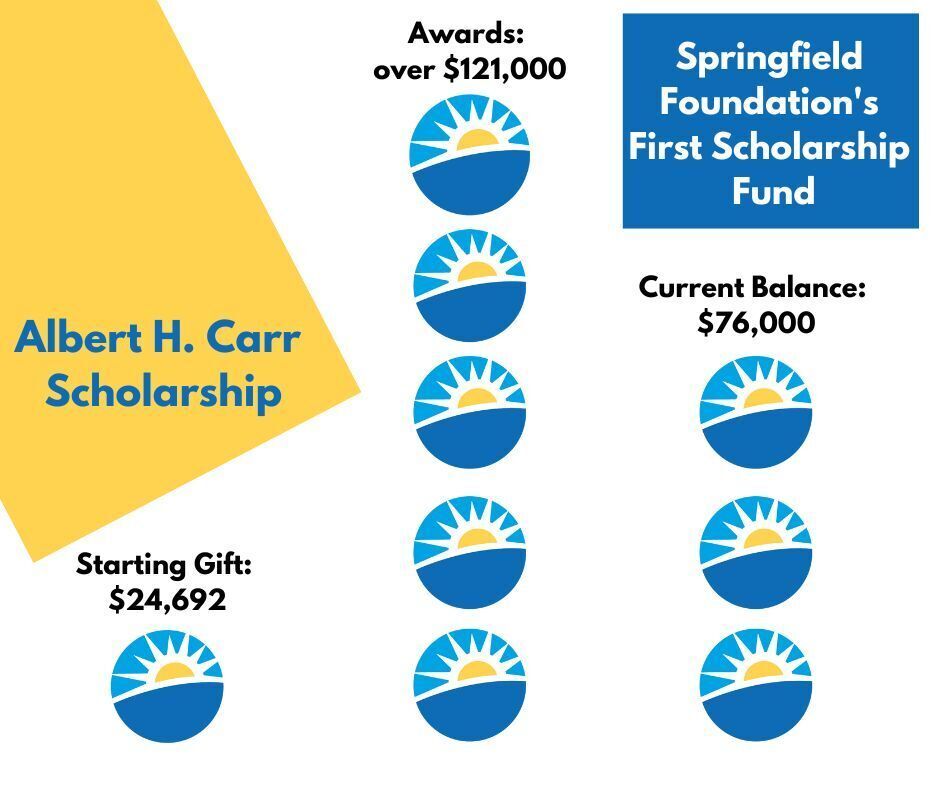 Albert H. Carr  was born on April 16, 1900 in South Charleston, Ohio. He was the second of four children and uncle to Jim Carr, who described him as a jovial fellow, a real good-natured guy.  He attended High Street Methodist Church, was a member of the United Commercial Travelers, and a salesman for the Midland Grocery Company for many years. After his wife Daisy passed away, he married his second wife, Ruth.  
Albert enjoyed being outdoors and hunting. He built a hunting lodge on the back of a farm he owned near South Charleston and enjoyed visiting the hunting lodge with his friends. He suffered a heart attack while visiting a younger sister near Gnadenhutten in Tuscarawas County, and his health deteriorated from that point until his death. He passed away on January 12, 1958 and is buried in Ferncliff Cemetery in Springfield, Ohio.  
His wife, Ruth Hunter Carr, set up a scholarship in Albert's name that would become active upon her death. His scholarship started with $24,692 in 1966. It assists worthy young men or women who have graduated from any local high school in obtaining further vocational or college training. This fund has now awarded over $121,000 scholarships (almost five times the original amount in the fund) to over 130 students. The balance of the fund is currently over $76,000 (over three times the original amount in the fund).  
Garrett Beam, Ohio University student studying Family and Consumer Sciences Education and recipient of the Albert H. Carr scholarship, said, "The Carr scholarship has given me the opportunity to provide lasting knowledge to students just like my teachers have in the past."